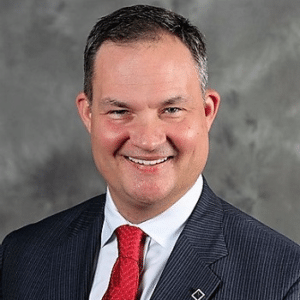 Barry Denton's professional career is exemplary of an individual who is dedicated to development.  Unafraid to roll up his sleeves, Denton has always favored a hands on approach — especially when it comes to his leadership roles!  Now, as an active member of the community and a rising leadership consultant, this professional is doing his part to shed light on the importance of absorbing ideas from a variety of perspectives.
From role to role and field to field, one area has remained integral to Dr. Barry Denton's career:  research.  Some might even say he has mastered the process!  In his written works, Denton dives deep to uncover what lies beneath the surface of tragic events.  Intrigued by the bigger picture, the author adds value to his research with a perspective that is equal parts human and analytical.
Titles authored by Barry Denton include: Case Studies in Terrorism (2020).  Denton is quickly becoming known for infusing his past professional experiences into his current written works.
Second Home Market
Recently, Barry Denton has leapt into the Florida real estate scene as an agent who specializes in the second home market. Like many, he was initially drawn to the Sunshine State for its vivacious vacation atmosphere.  But after nestling in at his new summer pad, Denton and his family felt more at home than they could have ever imagined!  Time and time again, visitors find a home away from home in Florida… many even return, longing to stay for good.  Because of this, the second home market in the Sunshine State continues to boom!  As someone who found himself living and thriving in Florida for this very reason, Denton enjoys helping his clients find the second home of their dreams… with potential to make the stay a bit more permanent!
Photography
Along with his professional work in real estate and leadership consulting, Denton also enjoys working as a photographer. He enjoys working on a wide range of photography styles from homes and models, to family portraits.
Recent Posts
2022 NFDA Leadership Conference
From Sunday, July 10th through Wednesday, July 13, 2022, the National Funeral Directors Association (NFDA) is set to host an annual leadership conference. Dr. Barry Denton shares the details: Leaders in the management and coordination of funeral services are welcome to join fellow professionals in…